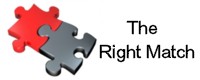 We don't rate people. We rate how well a person's strengths match the requirements of a particular position.
The Performance Quotient rating tells you whether a candidate's abilities are the same as asked for in your Success Profile job description. An accurate job description is an essential part of selecting the best people for your team.
The Bottom Line
Most clients want candidates who are rated 7.0 and above. In some situations, managers like to hire only 8's and 9's. The lower the rating, the more management support will be required to help your new team member succeed.
Those with the highest ratings, 9.0 and 9.5, could be over-qualified and may not stay long. The lowest ratings, 4's and 5's, indicate you probably didn't screen the candidate as carefully as you should.
Performance Quotients
Performance Quotients are simple 1 to 10 ratings, indicating how well the subject's traits and capabilities match the requirements of the position.
10 - There are no 10's, nobody's perfect
9.5 - Has the traits found in the top 5% of performers
9.0 - Highly qualified and able to perform in the top 10%
8.5 - Well-above-average potential and a strong candidate
8.0 - Has the traits found in those who perform in the top 20%
7.5 - Above-average potential, but will need management support
7.0 - Can achieve in top 30% with management guidance
6.5 - Needs regular support, marginal performer on a strong team
6.0 - Needs extra support and/or development to achieve success
5.5 - Moderate potential, not strong enough for your team
5.0 - Modest potential, not a good candidate
4.5 - Screening error
4.0 - Screening error